The long-term growth trend of the New York City Combined Statistical Area (NYC CSA) has generally been robust.  As the gif map below the fold shows, it has grown every decade since 1900 except the 1970s:
Warning: This diary will be graphics-intensive. Clicking on the gif maps should bring you to my hosting source, makeagif.com. You can stop, forward and reverse the maps by right-clicking on the map there, and selecting "Show Controls".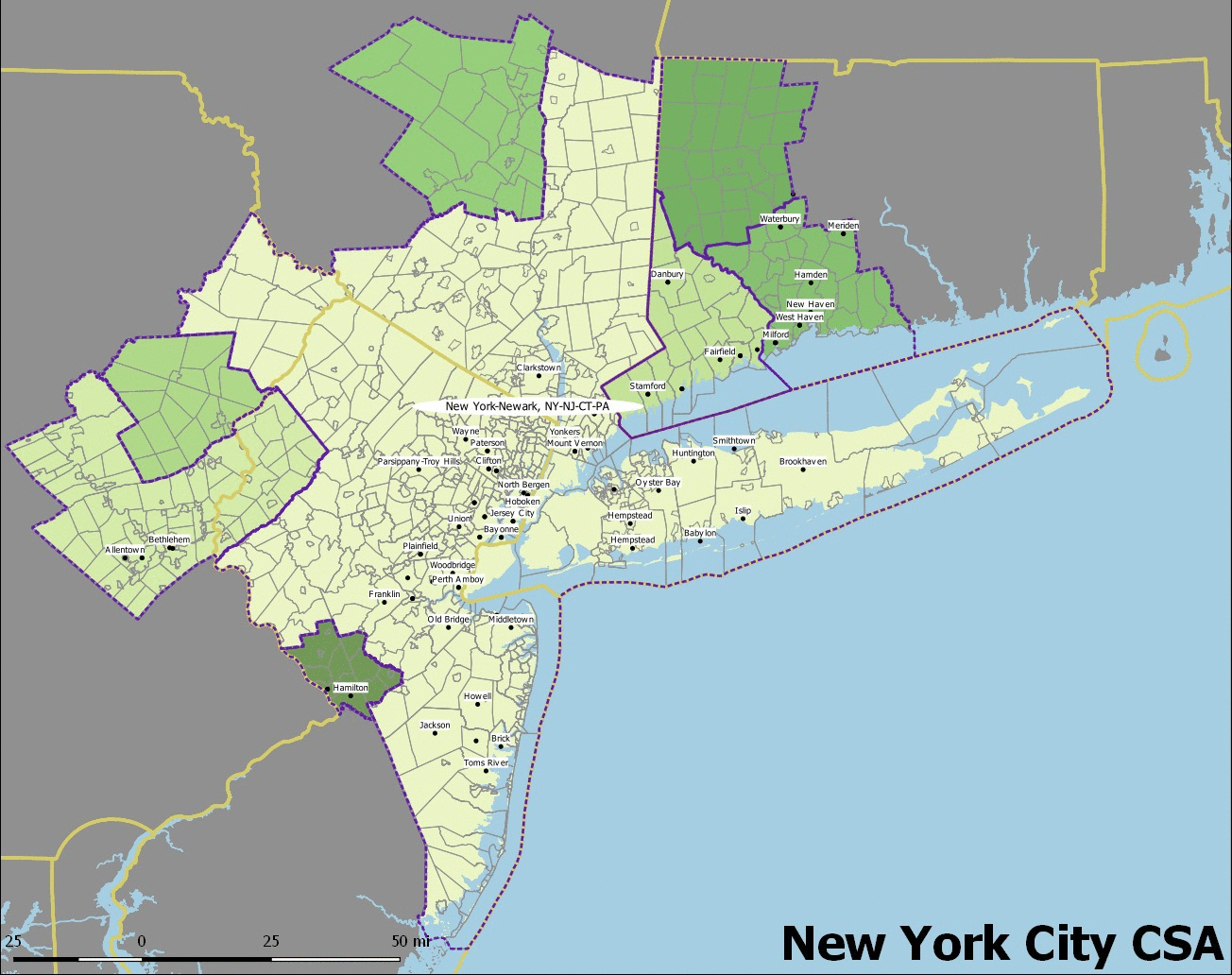 CSAs are made up of component Metropolitan and Micropolitan Statistical Areas.  Not every component Metro/Micro area has been so lucky to always gain population: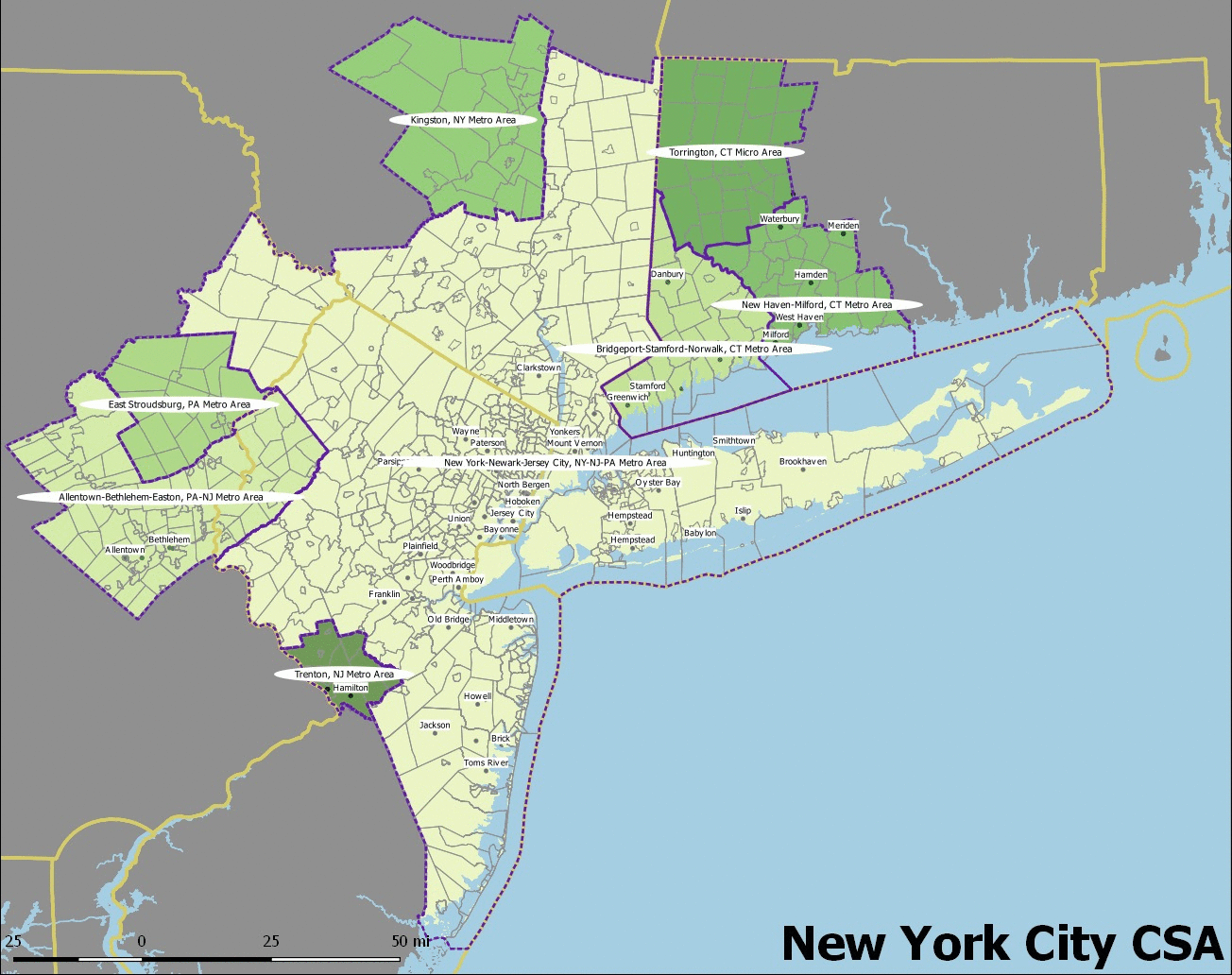 ;
In particular, the Kingston MSA (a.k.a. Ulster County) significantly lost population in the 1910s.  The reasons for this are unclear, but may have been the construction of the Ashokan Reservoir and decline of the county's brick making and cement industry.  Also, MSAs on the outer fringes of the New York CSA have been losing population this decade.  More on this later.
As you can see from the map, the population loss of the 1970s was largely due to a decline in the core New York City MSA.
The county-level 1900-2016 map shows even more variation (the numbers overlaying the counties are raw population change):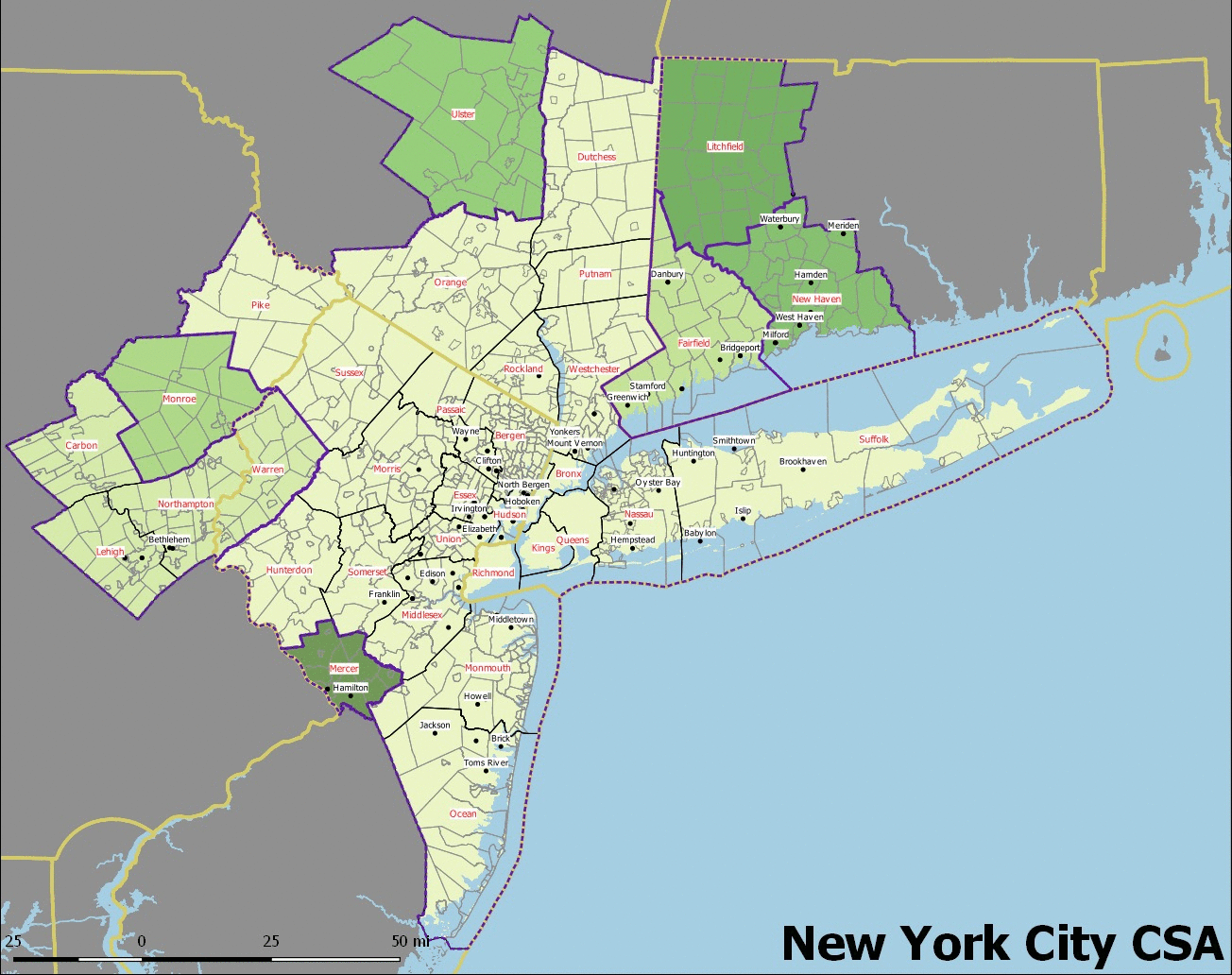 Many NYC boroughs had been losing population before 1970, but the bulk of the NYC Metro's 1970s population loss was due to losses in New York City and its immediate suburbs. Gains in the outer suburbs were not enough to make up for this population loss.
Note that the Bronx was part of New York County until 1914. Some of the 1910-20 Manhattan (New York County) population loss was due to the separation.
Yearly county population estimates are available from 1980 onward. I've mapped the yearly population change below. I think there is a lot of noise in the 1999-2000 estimate change because the 2000 estimates were revamped after the census: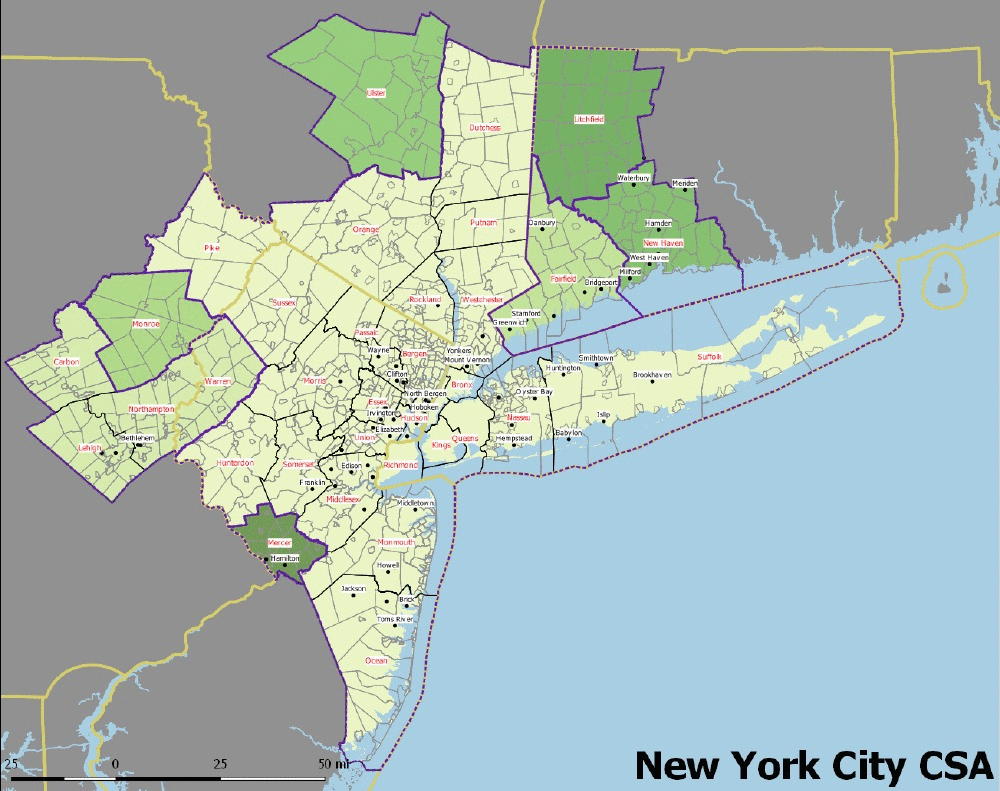 You can see how the NYC exurban counties started to lose population around 2009 or so. This trend is even more evident on the NYC CSA town percentage population growth gif map from 2000-16: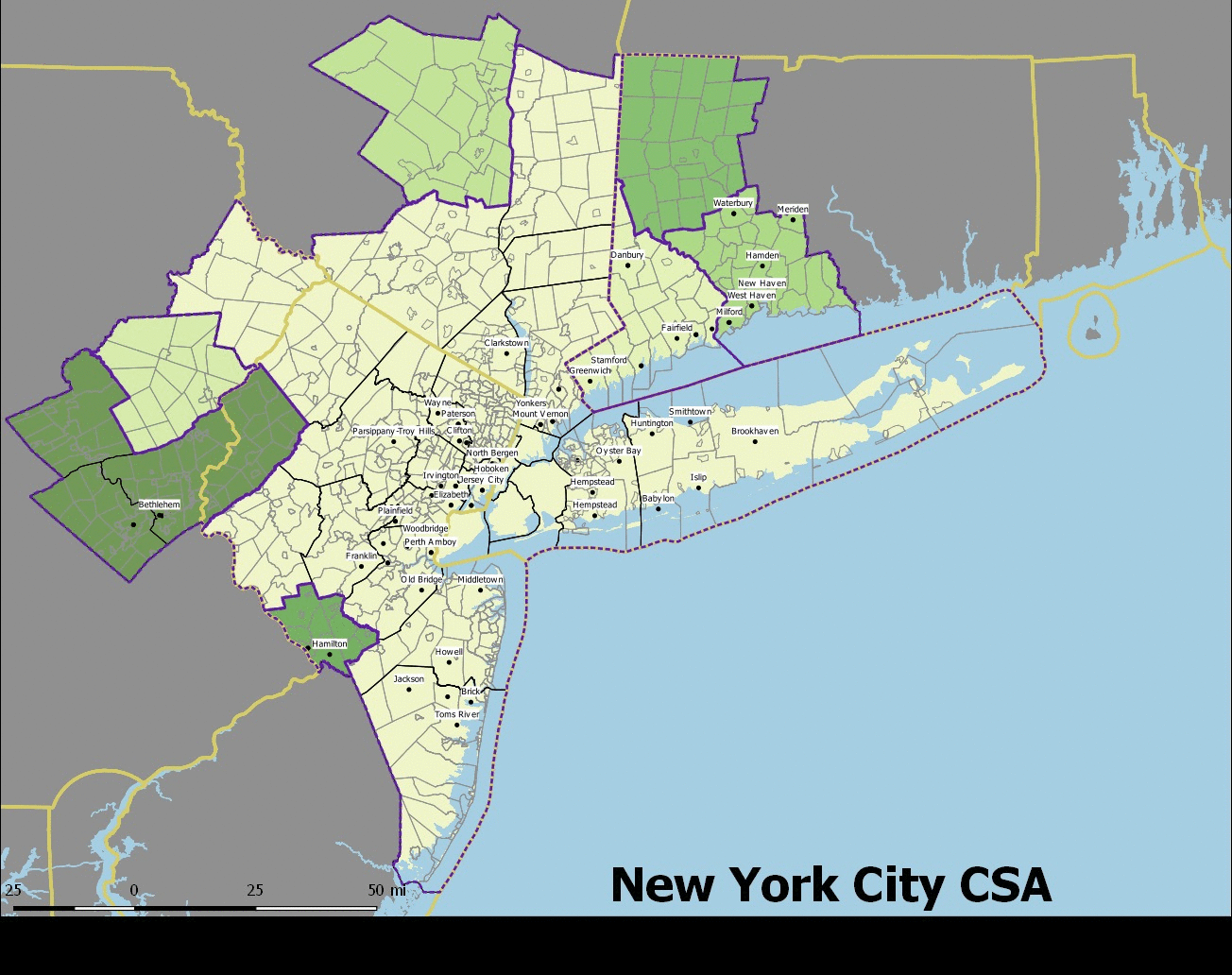 NYC and its inner suburbs generally lost population in the early 2000s, only to generally regain population since 2009 or so.
You can see this exurban flight pattern more clearly on the static map of NYC CSA town population growth map from 2010-16. This map might be helpful for redistricting purposes:

This exurban flight pattern is somewhat unique to large cities like New York. You don't see it as much in smaller cities. Perhaps more on this in another diary.